Hardscape Designs Cincinnati
Hardscape design can add attraction and durability to your outdoor space when you have the right company handling the installation. The professionals at Evergreen Landscaping are ready to make the most of your property investment and add value and beauty to each area of your outdoor space. We have an in-depth understanding of what it takes to execute a hardscape plan, and we'll guide you through the options so that you choose the one that fits your lifestyle and property needs the best. When you have hardscape landscaping needs, then make sure you bring in the best to get the job done right the first time.
Committed To Excellence For All Hardscape Projects
When you call us, we bring our very best to the table each and every time. We have hardscape ideas that will suit your goals, and we always make sure that we're on the same page when it comes to your vision. Our experts want to give you quality hardscape design ideas that will be ideal for you and easy to maintain. We also know that you want to have a durable outdoor living space that will last. Evergreen Landscaping of Cincinnati can handle projects that range from incorporating an outdoor kitchen to your already existing patio to retaining walls.
Superior Techniques And Equipment
Landscaping renovations are a wonderful way to give your scenery a boost and to add value to your outdoor space. We can add retaining walls and create patios that will expand your home and give you more room for entertaining and relaxing. Our backyard landscaping ideas are custom made and discussed in full with you so that we meet all of your expectations. If you want to incorporate some sturdy and lovely stones, we can share with you some hardscape design ideas that will be ideal for your surroundings. We want to make sure that you're outdoor living space is going to an area that you'll enjoy for years.
Discover the Possibilities by Requesting a Quote
If you have questions about finding the right patio landscape design for you or you want to learn more about our services, then contact us today to request a quote. Let our paver patio designs improve your landscape and give the durability and attraction that you've been striving for. Our patio ideas are exceptional and customized for you and your space, and we look forward to helping you discover the possibilities!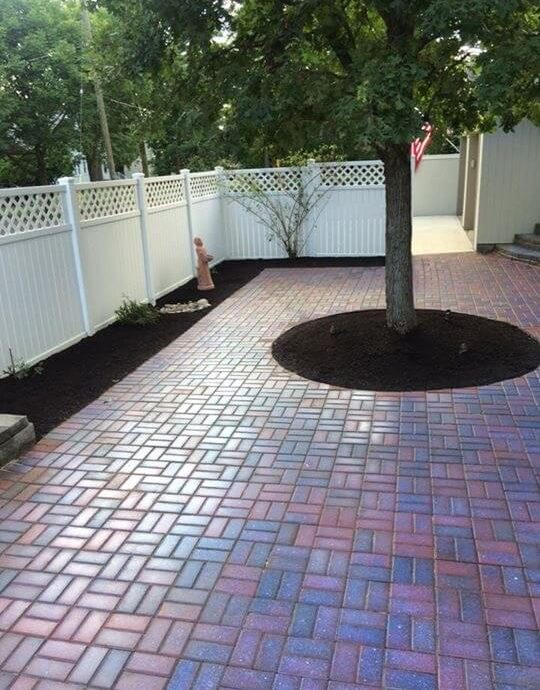 Contact Our Team For Services And Job Opportunities

If you're ready to find out more about the services that will enhance your outdoor area in Cincinnati, then reach out to our customer service today! Beyond providing exceptional services for our customers, we also enjoy working with those in our community that is passionate about landscaping jobs as us. We offer equal opportunity for employment and treat both our clients and crew with the utmost respect. When we hire new employees, we're looking for quality people that will show up on time and ready to get the day started!